Environmental Basic Policy
Toshiba Carrier Group's Basic Policy for the Environment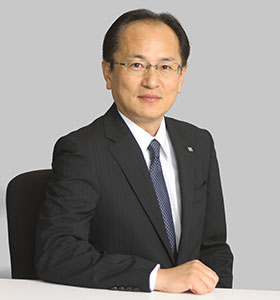 Toshiba Carrier Group aims to provide environmentally conscious products into the worldwide society and contribute to the society through business operation considering the reduction environmental burden, as a corporate to develop the system, manufacture, sell and provide services on Air-conditioning systems, hot-water-supply systems, ventilation systems, refrigerators, and compressors.
Moreover, we hold environmental initiatives to be one of our top priority tasks in corporate management, guided by the "Essence of Toshiba." We will strive to create enriched value and ensure harmony with the earth for people around the world now and in the future. Through our environmental management that aims to achieve a decarbonized society, a resource circulating society, and a society in harmony with nature, we will contribute to the realization of a sustainable society and turn on the promise of a new day.
Promoting environmental management harmonized with business operations
Toshiba Carrier Group assesses the impacts of its business activities and products and services on the environment (including biodiversity), sets environmental impact reduction targets, and implements environmental activities.
Toshiba Carrier Group continuously improves its environmental management through audits and activity reviews.
Toshiba Carrier Group complies with all laws and regulations, industry guidelines it has endorsed, and its own standards on the environment.
Toshiba Carrier Group further raises employees' environmental awareness, and the company as a whole makes efforts for environmental protection.
Toshiba Carrier Group operates globally and promotes environmental activities throughout the Group accordingly.
Reducing environmental impacts through business activities and offering environmentally conscious products and services
Toshiba Carrier Group recognizes that natural resources are finite, and it implements vigorous environmental measures to promote their effective, practical use in terms of both business activities as well as products and services.
Toshiba Carrier Group develops and provides environmentally conscious products and services that contribute to reducing environmental impacts throughout their life cycle.
In all phases of activities – including the design, procurement, manufacturing, logistics, sales, and disposal phases – Toshiba Carrier Group implements measures to decrease environmental impacts, such as those for responding to climate change, effective resource use, and chemical management.
Toshiba Carrier Group considers what value and meaning it can provide to society and strives to develop environmental technologies for the future in order to contribute to realizing a sustainable society.
Working together with stakeholders
Toshiba Carrier Group actively communicates with stakeholders, such as local communities and society, and promotes environmental activities in collaboration with them.
Environmental Future Vision 2050
Toshiba Carrier Group has been making efforts to solve the three issues of "Mitigation of Climate Change", "Effective Use of Resources", and "Management of Chemicals" in the "Environment Vision 2050" which formulated in Toshiba group in 2007. With the goal of "contributing to the realization of a sustainable society through environmental management which aims to create enriched value and to ensure harmony with the earth," Environmental Future Vision 2050 which newly formulated in 2020 aims to realize a sustainable society—in other words, a decarbonized society, a resource-circulating society, and a society that is in harmony with nature. We will promote the implementation of initiatives in three areas: "response to climate change," "response to the circular economy," and "consideration of ecosystems" so as to realize the ideal situation in 2050.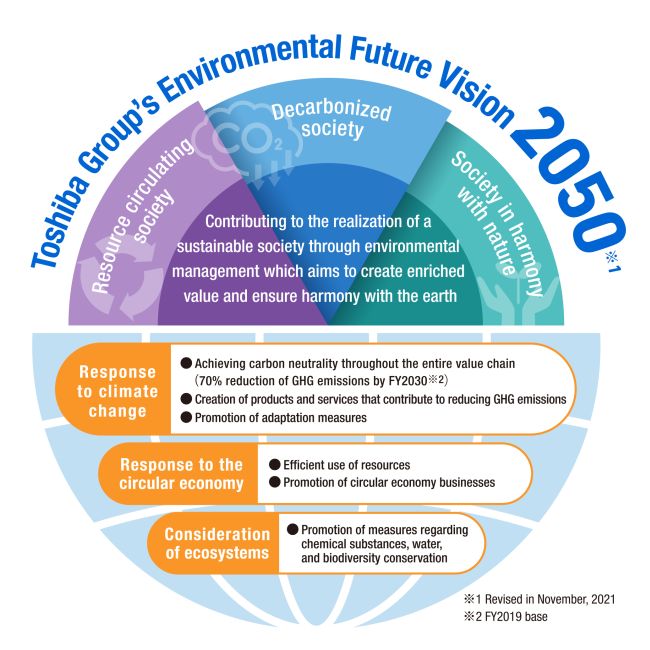 Approval of the Science Based Targets(SBT (*1))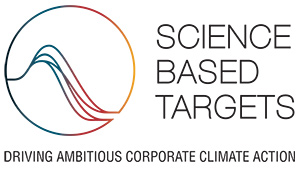 Toshiba Group's Greenhouse Gas Reduction Targets for FY2030 approved by Science Based Targets initiative.
*Toshiba Group's three GHG Reductions Targets for FY2030 (For all 3 targets, the base year is FY2019) http://www.toshiba.co.jp/env/en/vision/vision2050_0.htm
Toshiba Carrier Group contributes to the achievement of Toshiba Group's goals through investing in energy-saving equipment and increasing the use of renewable energy under Scope 1 and 2. Also we contribute to the achievement through providing environmentally conscious products by energy saving technologies under Scope 3.
*1. Science-based targets are scientifically grounded GHG reduction targets set by companies on a medium-to long-term basis in order to hold the increase in the global average temperature to well below 2℃above pre-industrial levels and pursue efforts to limit the temperature increase to 1.5℃. Science-based targets are validated by the SBT initiative.
Accreditation by External Organizations
ISO14001 Certification
Toshiba Carrier Corporation, Fuji Operations
Certificate (PDF:540KB)
Registration (M/Y): April 1997
Update (M/Y): April 2021
Toshiba Carrier Corporation, Tsuyama Operations
Certificate (PDF:944KB)
Registration (M/Y): February 2007
Update (M/Y): February 2021
Kakegawa Engineering Center
Certificate (PDF:252KB)
Registration (M/Y): February 2007
Update (M/Y): May 2022
Toshiba Carrier (Thailand) Co., Ltd
Certificate (PDF:1.08MB)
Registration (M/Y): January 2011
Update (M/Y): January 2020
TCFG Compressor (Thailand) Co., Ltd. (TCFG)
Certificate (DAkkS) (PDF:201KB)
Registration (M/Y): September 2013
Update (M/Y): May 2019
Toshiba Carrier Air Conditioning (China) Co., Ltd. (TCAC)
Certificate (UKAS) (PDF:1.93MB)
Registration (M/Y): February 2014
Update (M/Y): September 2019
Certificate (CNAS) (PDF:1.63MB)
Registration (M/Y): January 2014
Update (M/Y): September 2019