Toshiba Carrier Corporation has won the 2019 iF Design Award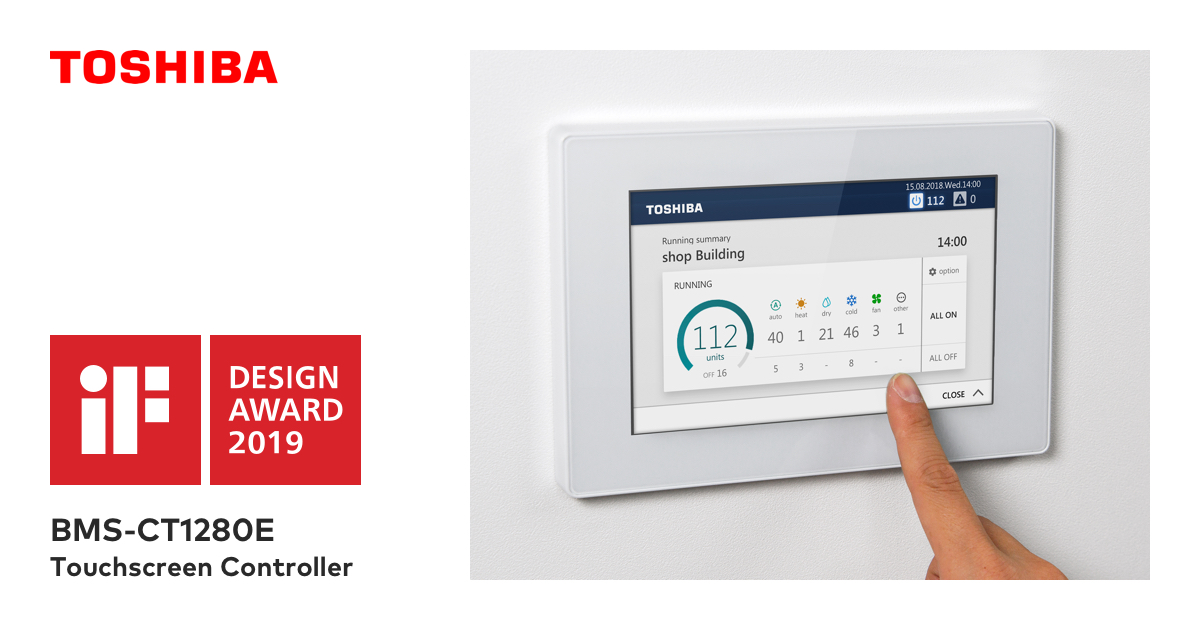 February 18, 2019
Toshiba Carrier Corporation is pleased to announce that our BMS-CT1280E(-TR) touchscreen controller has won the 2019 Communication iF Design Award. Our innovative controller allows anyone to control up to 128 air conditioners in a business setting with minimal training and experience.
About iF DESIGN AWARD :
The iF DESIGN AWARD is one of the most important design prizes in the world. For 65 years, designers and manufacturers have strived to win the internationally renowned iF label for design. Winning an iF DESIGN AWARD is a seal of quality for exceptional design and outstanding services. For consumers and users, it is a symbol they can trust.