Toshiba offers a wide range of centralized network control solutions for a diverse range of building environmental management needs, such as remote network control, energy monitoring, report generation, advanced scheduling and others. What's more, comprehensive interface solutions provide easy installation and integration with leading building management systems.
BUILDING MANAGEMENT SYSTEMS
SMART BMS MANAGER / SMART BMS MANAGER WITH DATA ANALYSER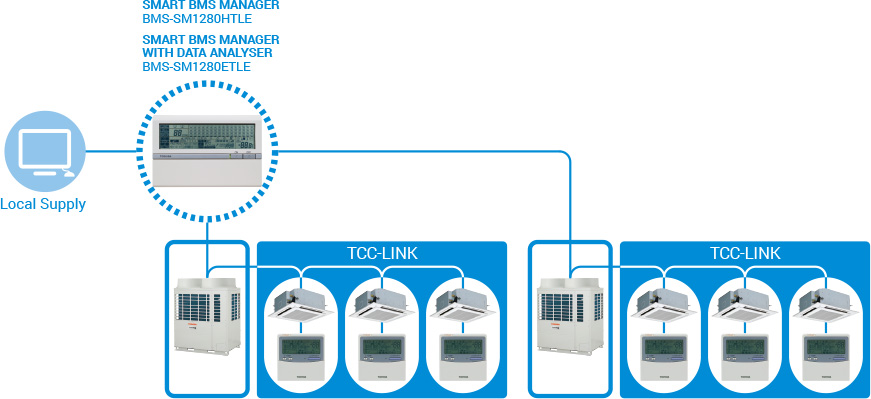 TOUCH SCREEN CONTROLLER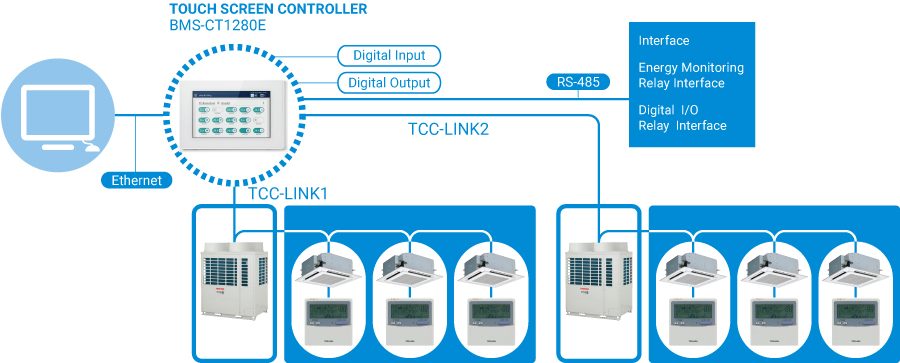 OPEN NETWORK SYSTEMS
BACNET® SYSTEM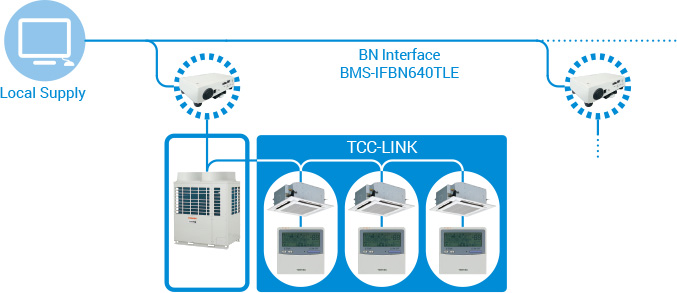 LONWORKS®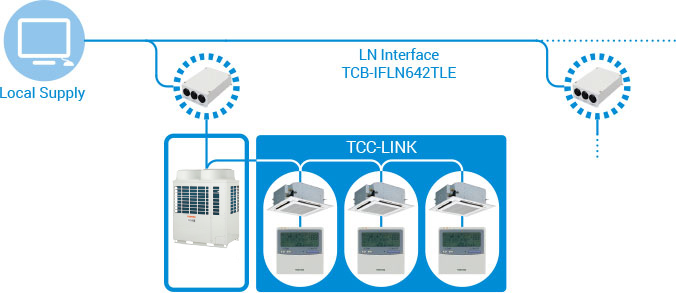 MODBUS®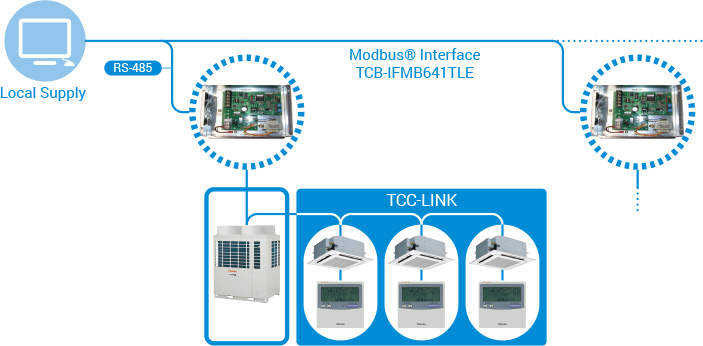 MODBUS
KNX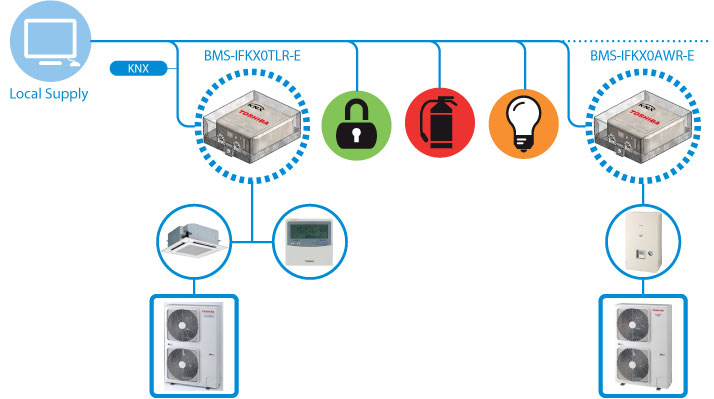 GENERAL PURPOSE INTERFACE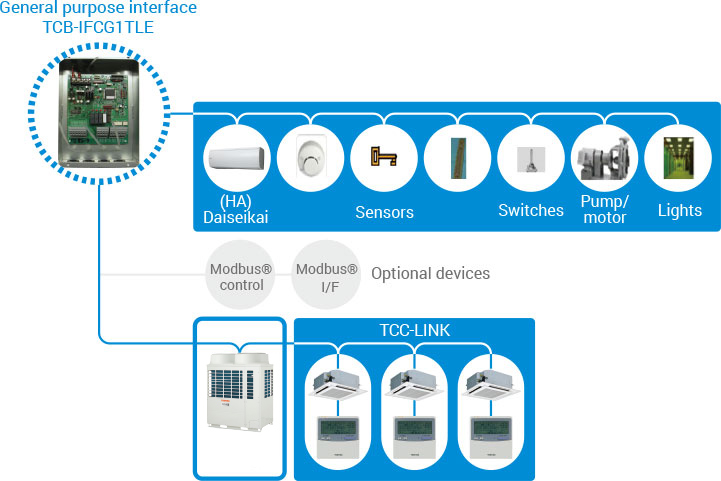 ANALOG INTERFACE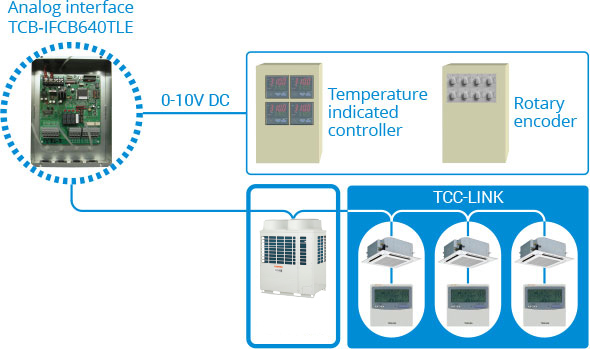 WEEE document for EU countries (PDF: 283KB)
DISTRIBUTORS
SELECT YOUR REGION
Availability :

The products or features may not be available in your country.
Please refer to your local website for details if it is available in your country.