Toshiba's SMMS-u has been designed for large buildings. Developed under the concept of three "u" — Universal, Unrivalled and Usability — It offers large capacity of up to 24HP on a single module, and up to 120HP in a single interconnected system. It has thousands of combination patterns with up to 128 connected indoor units.
SMMS-u with the innovative Triple rotary compressor and the larger heat exchanger it has transformed to a better capability design in compact chassis.
A new defrost technology achieves the better comfort for users. SMMS-u offers serviceability by the newly integrated advanced service tools. These allow obtaining technical data with easy access from both outdoor units and indoor units.
FEATURES
UNIVERSAL
Space efficient design and configuration flexibility
Up to 24HP on a single module
Up to 5 units combinations
Up to 120HP in single configuration system
Up to 128 connectable indoor units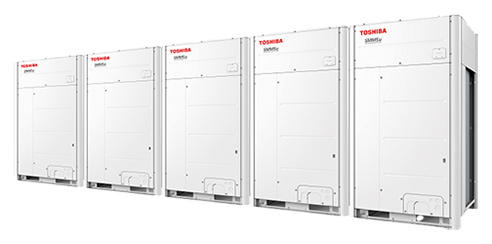 Available thousands of combination patterns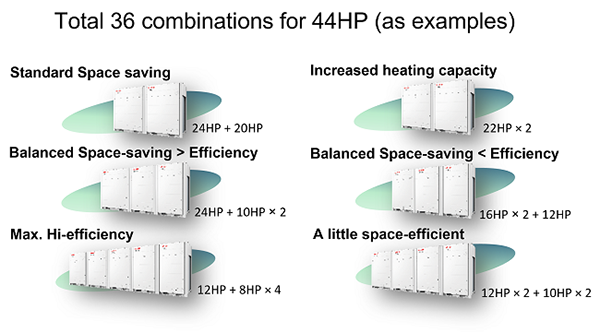 UNRIVALLED
Superior performance and efficiency beyond
The innovative Triple rotary compressor
Outstanding performance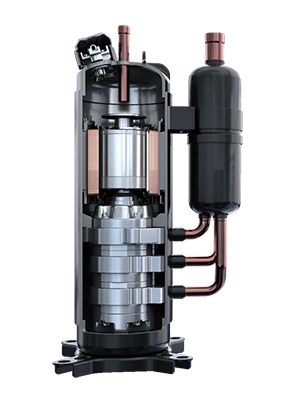 *A video on YouTube will be played. YouTube is the service provided from other company. Please follow the terms of use in YouTube.
USABILITY
Unparalleled integrated solutions and upgradability
Comprehensive Service tools. Free to choose between the "Wave Tool Advance" using Smartphone NFC connection or the link adapter connected to the outdoor or indoor unit.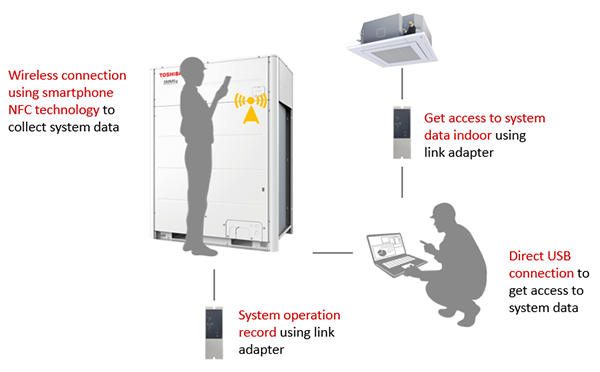 LINE UP
OUTDOOR UNITS
STANDARD MODEL

8,10,12,14HP

14A,16,18,20,22,24HP

26,28HP

30,32,34,36,38HP

40,42,44,46,48HP

50,52HP

54,56,58,60,62HP

64,66,68,70,72HP

74,76HP

78,80,82,84,86HP

88,90,92,94,96HP

98,100HP

102,104,106,108,110HP

112,114,116,118,120HP
INDOOR UNITS

4-way cassette

4-way cassette

Compact 4-way cassette

2-way cassette

1-way cassette

1-way cassette

Concealed duct

Concealed duct high static pressure

Slim duct

Ceiling

High wall

High wall

Console

Floor standing cabinet

Floor standing concealed

Floor standing

Fresh air intake

Air to air heat exchanger with DX-coil

Hot water module (Mid temperature)

*For 50Hz
REFERENCES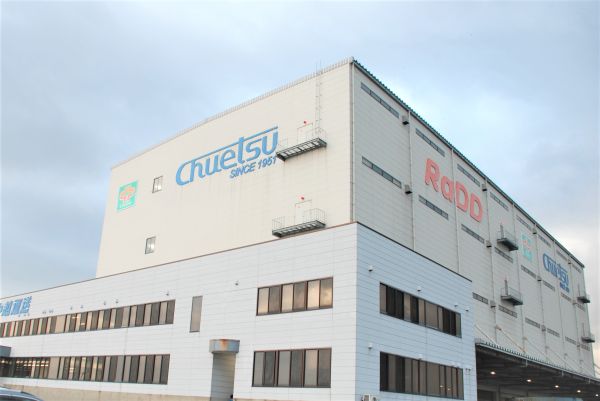 Chuetsuunsou Co.,Ltd. Japan, Tsubame Logistics Office
DISTRIBUTORS
SELECT YOUR REGION
Availability :

The products or features may not be available in your country.
Please refer to your local website for details if it is available in your country.