Developed exclusively for residential usage, Toshiba's innovative Single-Split systems employ advanced technologies that deliver superior comfort and peace of mind. The DC hybrid inverter technology ensures set room temperature is quickly reached and precisely maintained. Quiet operation, air filtration and purification, self cleaning and one-touch presets are some of the many features that deliver fresh comfort to the home.
FEATURES
HIGH ENERGY EFFICIENCY
The Daiseikai achieves the highest level of energy efficiency, both cooling and heating. Daiseikai has top-level labeling. The Toshiba Inverter Air Conditioner is another level of technology that has been developed for your lifestyle today, tomorrow and in the future. The modern design creates fresh air to better the quality of life with less energy consumption, and easier control with just one touch. An advanced technology that you can breathe, touch and experience.
COMFORT
A complete filtration system that deodorises air and provides a pure and healthy environment. Plasma Ion Purifier System is a combination of Plasma Ion Charger and Ionizer system. The system has been developed to provide maximum IAQ to every user. User can activate this feature by pressing at the PURE button.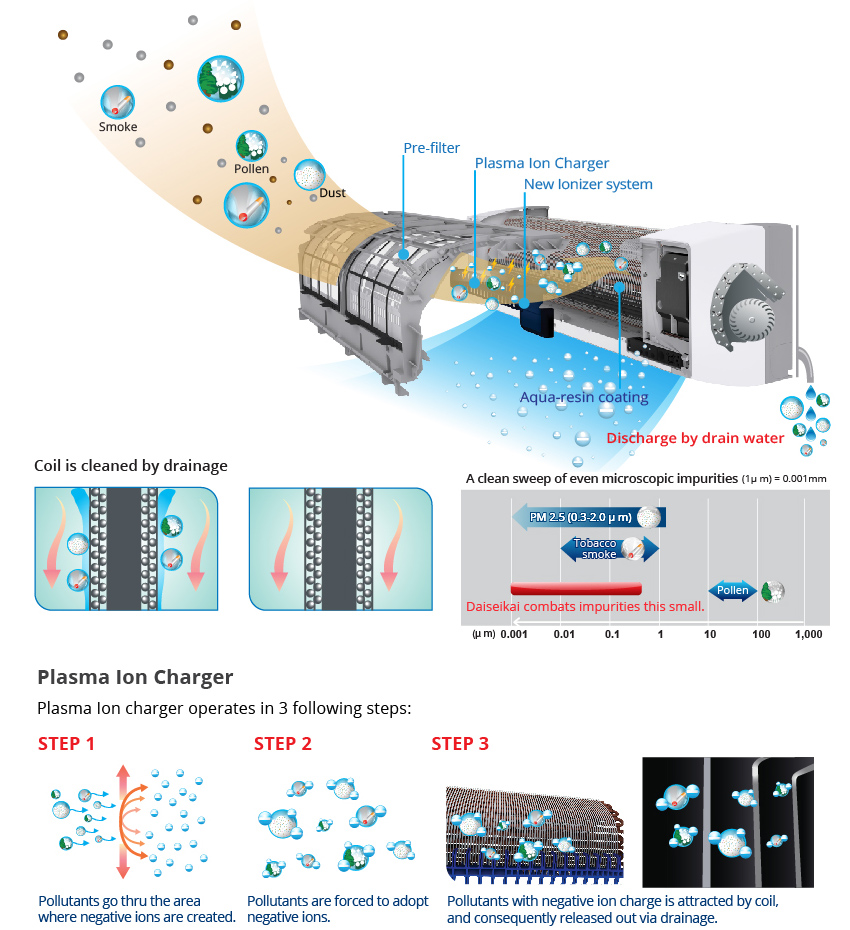 Air conditioners can get very dirty inside, collecting bacteria and allergens. Aqua Resin coated coil reduces the formation of water or oil on the coil unit as well as minimizes dust accumulating on the coil.
Self-cleaning system: the air conditioner will run on slow-speed for 20 minutes to dry the coil, which will effectively prevent any odor from mold or germs.
EASY MAINTENANCE
All the components are designed for easy maintenance both in removal and re-assembly. Step by step maintenance procedures have never been easier.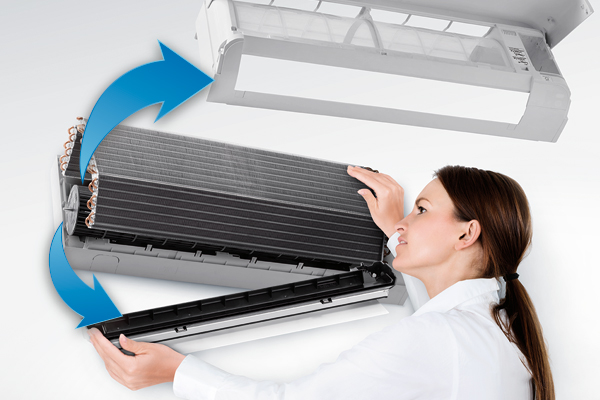 LINE UP
Series
HAORI Series
INVERTER Series
OUTDOOR UNITS
DISTRIBUTORS
SELECT YOUR REGION
Availability :

The products or features may not be available in your country.
Please refer to your local website for details if it is available in your country.